A Higher Standard
What do you expect from a jewelry store? At Deutsch Fine Jewelry, we want you to expect more. Today, we are shifting our focus to you, and are raising the bar higher than ever to bring you the best quality jewelry, experience, and warmest personal service in Houston. And it starts with offering you the best brands in the world. See our selection below.
Explore Our Jewelry Collections by type
Experts in you
You are more than just a customer
We know you are a mother of two, or a man who doesn't quite know what gift to give, or a woman who wants to make a statement tonight. That's what matters to us. And that's why we believe that the more we know you, the better we can serve you.
Learn More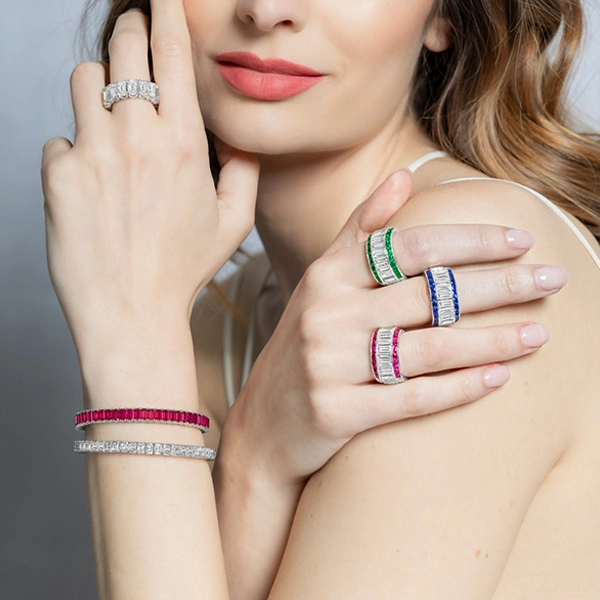 Since 1929
A unique legacy. A new beginning.
Our roots stretch back to 1929 inside a gift shop in Laredo, Texas. Today, we're branching off in a new direction with a renewed focus on serving Houston with a higher level of attention, quality and personalized service.
view History
Services That Shine
What you need, when you need it
From repair to appraisals to cleaning, our level of care, refinement and attention to detail is unparalleled. Click to see how.
View Services
Subscribe to our Newsletter
Discover the latest collections, news and exclusive launches from the House of Deutsch
Subscribe Now
We value your privacy
On our website, we use services (including from third-party providers) that help us to improve our online presence. The following categories of cookies are used by us and can be managed in the cookie settings. We need your consent before being able to use these services. Alternatively, you may click to refuse to consent, or access more detailed information and change your preferences before consenting. Your preferences will apply to this website only. You can change your preferences at any time by clearing your browser history/cache or visiting our privacy policy page.
By authorizing third-party services, you allow the placement and the reading of cookies and the use of tracking technologies required to keep our website reliable and secure.
These cookies are required to run available services and to provide basic shopping functions. These cookies are exempt from consent according to the exceptions provided by the Article 82 of Data Protection Act.
These cookies provide a custom experience on our website.
These cookies allow us to measure visitors' traffic. They help allow us to understand which products and actions are more popular than others.
We value your privacy
Review and set your consent preferences for each partner below. Expand each partner list item for more information to help make your choice. Some personal data is processed without your consent, but you have the right to object.